Hi guys! Special edition of Skam News because guess what? THE SEASON 4 TRAILER IS OUT 
Watch it!
Here you can watch the trailer for those of you struggling with the geoblock on the skam website (Skam.p3.no)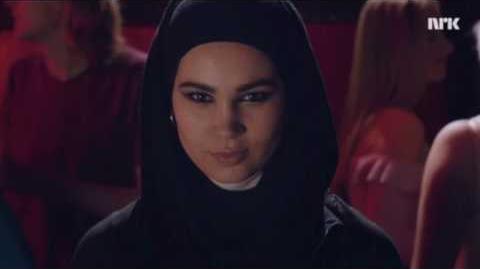 Announcements
Shortly after the trailer dropped, Julie posted this message on instagram:
This confirms the trailer's final shot which said "siste sesong" or 'final season'. Julie took the time to adress the fans directly in this post, mentioning how we have meant so much to the entire team behind skam.
Viewing party
Many of the cast were together (potentially filming) and watched together. Based on Ulrikke, Henrik and Marlon's instagram stories the viewing party seemed to be the three of them plus Tarjei and David. Other cast members may have been present too.
Monday, 13.28
The new season is starting Monday, 13.28 and I couldn't be more excited. Who will be there with me, refreshing at 13.27? Leave a comment below!

Another Skam News post is set for this Sunday. Don't worry guys, I got you covered with all things Skam
Until Sunday! Alt Er Love! - Taya
Ad blocker interference detected!
Wikia is a free-to-use site that makes money from advertising. We have a modified experience for viewers using ad blockers

Wikia is not accessible if you've made further modifications. Remove the custom ad blocker rule(s) and the page will load as expected.